Case Studies and Testimonials
Testimonial: Paragon Group, Germany
"There were a number of reasons we went with Fujifilm over rival systems. We liked that they fully own all the technologies – the printheads as well as the integration technology.
"It gives us confidence to be dealing with one partner – a partner that we were confident could offer the service and support we need to ensure ongoing smooth operation and the swift resolution to any problems."
"It's proven technology. Fujifilm has a long heritage in inkjet, and its imprinting solutions are tried and tested.
"They're a strong and respected manufacturer and a financially robust and stable company that we know we can depend on over the long term.
"The Fujifilm imprinting system gives us more up-time, shorter set-up times and results in far less waste."
—Bernd Wein, Paragon Operations Director, Direct Mail

Paragon Group
A major global player in direct
mail, transactional print, business
outsourcing and packaging
 9000+ employees in 30 countries
Annual turnover of more than $1.3B
The goal
Replace legacy inkjet imprinting equipment on a direct mail production line
The solution
A pair of one-meter wide FUJIFILM print bars installed on Paragon's existing equipment
Case Study: Broadridge Customer Communications, USA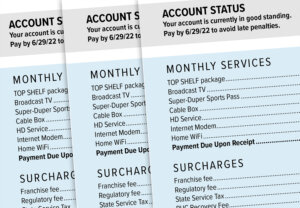 "Fujifilm Integrated Inkjet Solutions made it easy to evaluate their solution by providing a demonstration unit and the support needed to install it.
"They planned and communicated clearly and in detail throughout the process from our first inquiry through to equipment arrival, installation, and follow-up thereafter. This made the experience easy.
"Fujifilm is open, collaborative, and flexible to our needs. It goes without saying that their expertise was comprehensive.
"It's good to know Fujifilm has a broad range of solutions and they are able to support our expansion as we continue to incorporate the latest printing technology for our customers."
-Naveed Choudhry, Sr.
Transformation and Operations Manager,
Broadridge Customer Communications
Read the full case study.

Broadridge 
An independent Fintech leader whose platforms underpin the trading of more than $9 trillion each day
 14000+ employees in 21 countries
Annual turnover of more than $5B
The goal
Replace legacy inkjet equipment for transactional printing
The solution
Print systems of different sizes and structures to handle a variety of transactional documents