Your expert partner in inkjet.
Trust your inkjet project to an experienced partner, with world-class technologies, people and capabilities
FUJIFILM is a global technology brand operating across a diverse range of consumer and B2B industries. One of our significant business areas is in printing solutions, with a leading portfolio of inkjet printing technologies. Our capability to provide high performance inline inkjet printing systems is led by the FUJIFILM Inkjet Systems group, experienced in working with various industries to produce high-speed inkjet solutions for high-volume production processes.

Everything from one supplier.
Whatever level of solution you need in inkjet, we can support you. From a print engine to integrate into your own equipment design, to a production ready multi-color print system fully integrated into your production process.
We have access to all the technology that is required to deliver your print system, through Fujifilm's comprehensive technology portfolio and our selected partners for specialist components. This means you only have to work with one supplier and one interface.
Adding value where it matters most
We designed the core imaging technology
We are uniquely an inkjet technology company with integration capability, rather than an integrator accessing third-party technology. This means that we bring expertise in the core imaging technologies that are adding the core value to your application. It also means that our printhead designers, ink technologists, and integration specialists work together to ensure optimum system performance and reliability for your application.
Core imaging technologies and integration capability from one company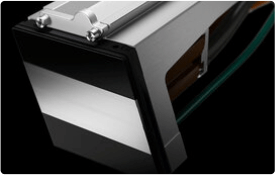 Printhead technology
Fujifilm Samba is one of the most advanced printhead technologies available today, delivering the quality, speed and scalability required for variable width, single pass production printing.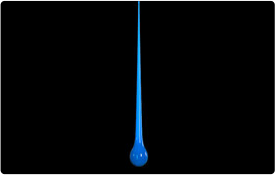 Ink technology
Because we create the ink chemistry for your application, you get an ink that delivers the high print quality and robust end-use performance that is critical for success.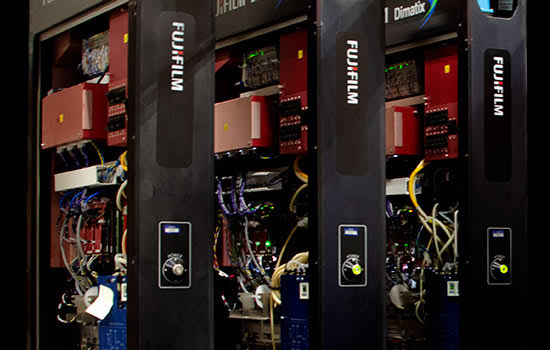 Integration and Software
We are a system developer with inkjet print engine experience and a portfolio of world-class Fujifilm inkjet products in commercial printing, packaging and graphic arts.
Flexible Teams. Global Resources.

Leading your project is a dedicated group of people who are able to leverage the resources and capabilities of our global technology company. When you work with us, you're not embedded in the vast organization, you get an agile and responsive project team who can make decisions quickly and develop applications on the fly.
We have a global installed base of customized inkjet print systems and can scale our support to meet your needs.
Our application engineers bridge the gap between your requirements and the technology. They work with you to understand every detail of your product, your late-stage customization plans and your production process to determine how to achieve success for your print system. Experts in image formation, curing and drying processes, pre- and post processes, material handling, verification and validation, they ensure everything is optimised for your end goal.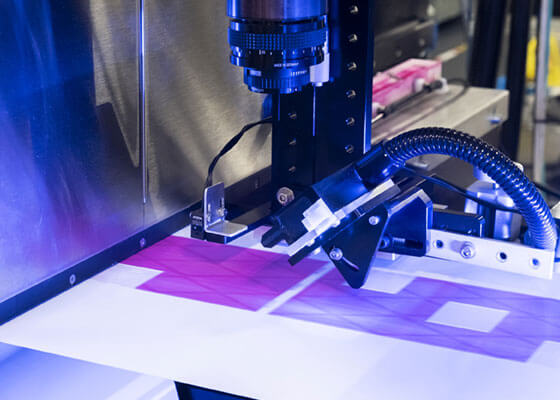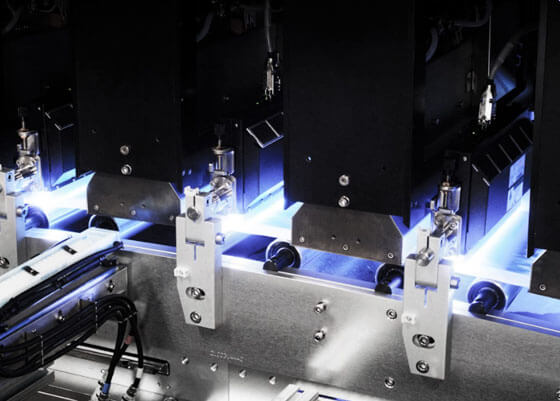 Our diverse team covers multiple engineering disciplines, including mechanical, electrical, software and fluids, with some of the most skilled inkjet technologists in the world. They are the creators of our flexible design architecture, enabling a modular approach to building print systems to meet specific application requirements and have experience producing systems for a variety of industrial processes and application spaces in demanding production environments.
Our ink development approach combines the skills of ink formulation and analytical chemists, system analysis engineers and ink application specialists with a network of state-of-the-art technical facilities. Our capabilities include fundamental chemistry, dispersion development, ink formulation, system integration and scale-up for manufacture. Sophisticated manufacturing equipment and processes are designed to deliver high quality products with precise batch-to-batch consistency, with operations that are fully quality assured and ISO certified.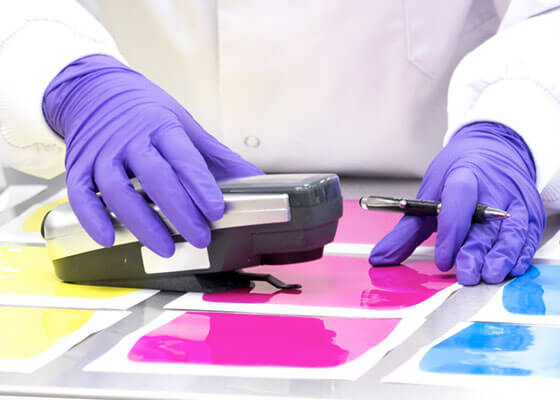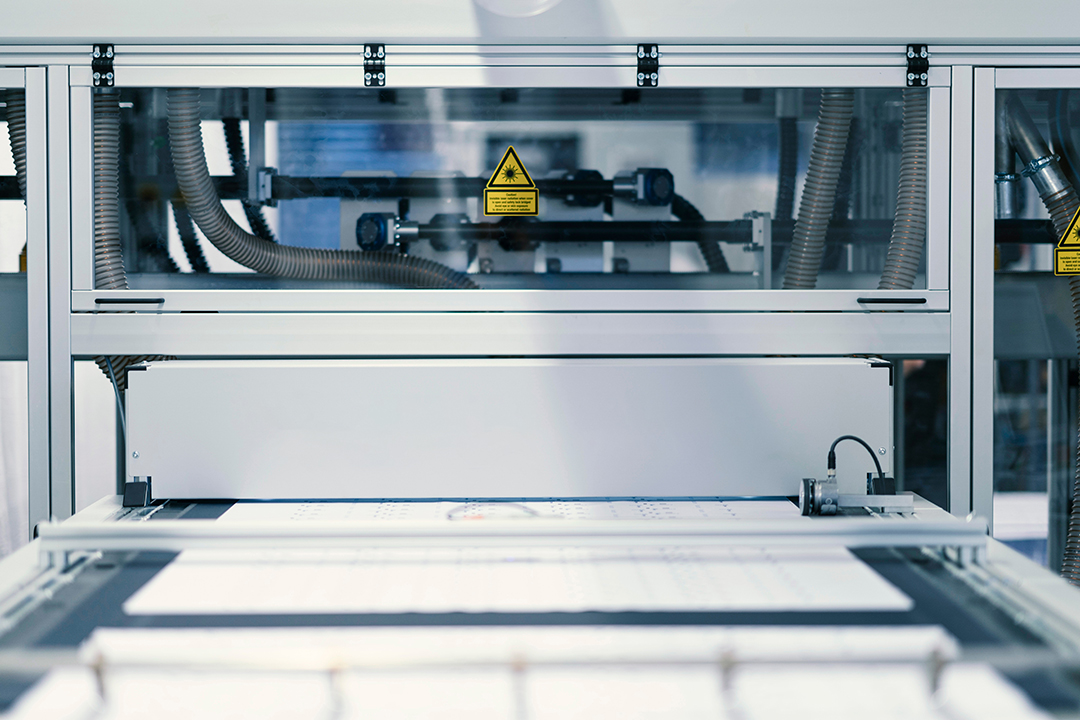 FUJIFILM Unigraphica AG specializes in security printing, customized printing-related machine building, and post-press finishing of documents and packaging in the form of inkjet print production solutions. It brings Swiss quality and local service to FUJIFILM Integrated Inkjet Solutions' customers in Europe. FUJIFILM Unigraphica AG directly supports business end-user customers located in Europe, the Middle East, Africa, and other regions within the global FUJIFILM Group.
Founded in 1985, FUJIFILM Unigraphica AG, based in the Principality of Liechtenstein, is a global supplier and provider of complete solutions for the printing and security industry. As part of the global FUJIFILM Integrated Inkjet Solutions team, FUJIFILM Unigraphica is focused on delivering state-of-the-art solutions to meet the customer's printing requirements. Our solutions are characterized by extensive experience in various markets applicable to digital printing and advanced inkjet printing technology.
Access To World Class Printheads
Our FUJIFILM Dimatix printhead group is one of the leading suppliers of inkjet printheads for industrial applications. Their portfolio includes some of the most advanced printhead technology available today, including Samba, a printhead platform for high productivity applications based on state-of-the-art silicon micro-electro-mechanical systems manufacturing (Si-MEMS).